PayPro Business fulfills all your online payment acceptance requirements by providing a world of payment options in the palm of your hand. PayPro helps you expand your customer outreach, keep track of all your online sales, increase business performance, and offer your customers an empowering experience with a lasting impression.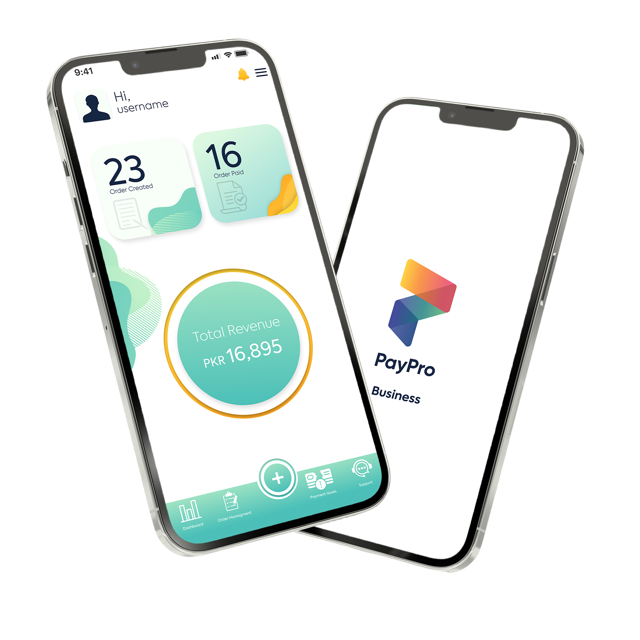 A complete digital
payments solution
Use the App to create orders, present digital invoices or share payment links instantly with your customers. Or integrate our Internet Payment Gateway with your website for customers to experience a seamless checkout experience.
Track your receivables and manage your business on the go by getting instant notifications of all your online sales and account settlements.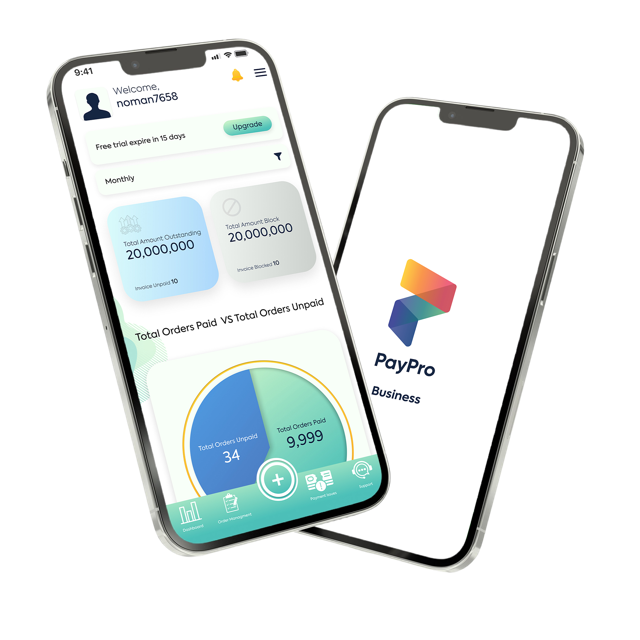 Accept your
payments online,
even
if your business is offline
If you're running a retail store without a POS machine. With the PayPro Business App you can easily generate and share instant payment links or QR codes of the invoice and accept card payments at point of sale, without disappointing your walk-in customers.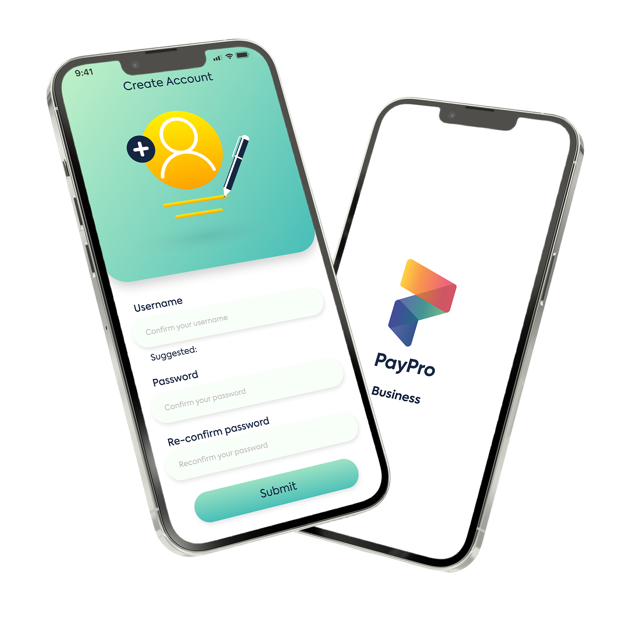 Quick & easy
registration
Get registered in less than 30 seconds and get your business account verified online. The App allows you to link your bank account and guide you through the verification process, by easily uploading pictures of the required documents.
Go global on
social commerce
Whether you run your own home-based business on social media, or freelance for clients across the world. PayPro allows you to create and share payment links and easily receive local and international card payments.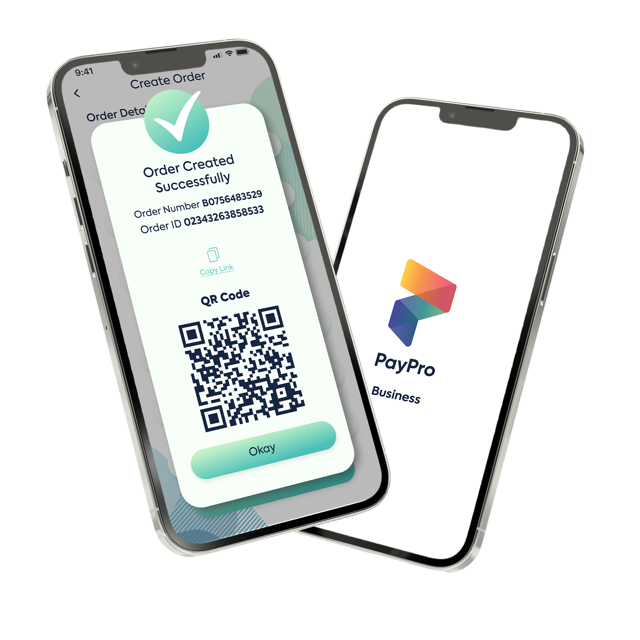 Multiple
payment acceptance
channels
PayPro empowers you to enable your customers to make their payments with their
debit/credit cards, bank and wallet transfers.