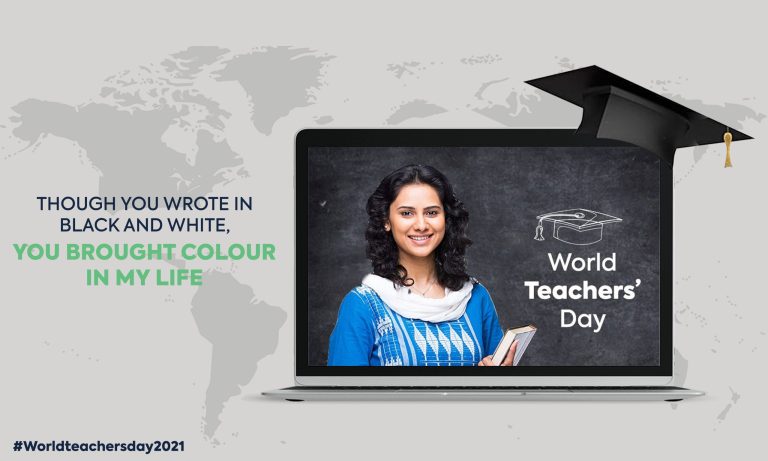 Introduction
October 5th is a day to recognize the enormous amount of time and effort that teachers put into the education and bringing up of our future generations throughout the world.
This day was established in 1994 to celebrate the signing of the 1966 UNESCO/ILO recommendation concerning the status of teachers, a standard-setting document that addresses the status and circumstances of teachers worldwide. Every year, UNESCO and Educational International (EI) launch a campaign to assist teachers and better knowledge of their role in the development of students and society.
This year's theme for World Teachers' Day is "Teachers at the heart of education recovery". This is this year's theme for International Teachers' Day. Teachers have a crucial role as the future lies in their hands to shape along with parents, and if all of these outstanding teachers had not been willing to be flexible in the new normal, our generation would have struggled to follow and adapt to this fast-paced atmosphere.
Role of Teachers in COVID'19
This year, along with the frontline health workers, it is extremely important to recognize instructors and staff who swiftly embraced the change and modified their whole teaching methodology in an incredibly short time frame to continue with their responsibility. Now that schools have resumed, they are employing a hybrid method which requires twice the effort and strength since teachers must remain engaged with both online and on-site students attending virtually as well as physical classes.
What do teachers have to say about their role in the new normal?
It won't be wrong to say that throughout this pandemic, teachers have gone above and beyond to fill the void. We managed to get some feedback from a few teachers and received open and honest answers. A pre-school teacher described how she dealt with toddlers who were attending school for the first time, mentioning how difficult it is to modify the entire curriculum in a visually appealing manner so that they can sit for the entire duration of the session. Furthermore, when parents or caregivers are present during the session, it can be difficult to meet their demand for personalized attention.
We also received feedback from a primary school teacher, who stated that no physical connection with the children was greatly missed by both instructors and pupils. In addition, they at times have problems with internet access, as this is the primary source of online sessions becoming toilsome.
One of the teachers also mentioned that there are certain online conventions that all students must follow, so keeping them all on the same page may be difficult at times. Online classes are precisely like actual classes, with us teachers engaging students through a screen. Thus, they must be treated seriously. Students should be alert, on time, and submit the assignments when asked for. Testing, following, and adhering to this new environment of teaching with all these rules in place without any physical supervision has been an extremely challenging scenario for both sides, not to mention it also requires the attention of parents or caretakers during online sessions. A few senior instructors, we spoke to found it necessary to shift to online classrooms since it required better access to technology from the receiving end, the usage of specific software, selecting the most user-friendly online school management system, and making their students and parents familiar with specific features and processes necessary to conduct an online class.
PayPro would like to commemorate all of the teachers throughout the world who have contributed relentlessly to the education sector during the pandemic, whose continuous efforts helped students educate themselves and kept the pace rolling when it comes to learning, with a pattern that has grown more difficult to follow owing to multiple distractions, as well as the lack of one-on-one conferencing with students. What we have witnessed is true dedication, responsibility, resilience, and the hard work that our teachers put into their noble professions, proving themselves to be unstoppable, finding a way to overcome all of the challenges with godspeed, and give it their all.
Mahak Salman
Business & Marketing Associate