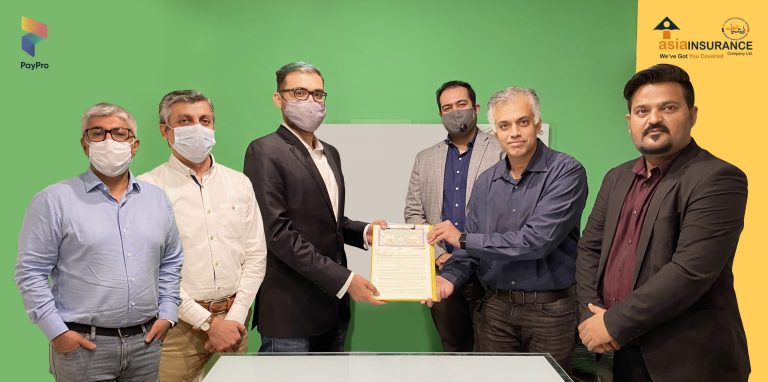 PayPro's insurance payments platform provides customers with convenience, flexibility, and payment security to purchase insurance policies and pay insurance premium with confidence. This will enable agents to focus on building customer relations while the platform will simplify business operations, bringing the company's overheads down.

Asia Insurance Company Limited signed an agreement with PayPro Private Limited to offer online payment facilities to their customers.
Policyholders and customers of Asia Insurance will be able to purchase new policies and pay their product premium through Digital Bank Transfers directly from their own bank accounts as well as their Debit/Credit Cards through PayPro. Additionally, users will be able to make payments through any 1LINK ATM, or even through cash at PayPro's partner OTC collection points accessible throughout Pakistan.
The initiative will facilitate Asia Insurance to broaden business reach and better cater to specific market segments backed by valuable business insights whereas customers will enjoy a seamless experience of performing convenient and hassle-free online transactions with the company.