PayPro, one of Pakistan's leading fintech companies in the payments space, has launched its customer support helpdesk via WhatsApp Business Solutions, in collaboration with Monty Mobile and CM.com Global (MEA). With the newly introduced feature, PayPro customers can access a comprehensive self-service menu along with chat support to instantly get in touch with support agents from the team to resolve a vast variety of issues in a user-friendly and effective manner.
To avail customer support over WhatsApp, users can just type "Hi" and send it to PayPro's WhatsApp Helpdesk number 0309-0PAYPRO (729776).
Users can also scan the QR code to access PayPro's WhatsApp Helpdesk.
Using the self-service helpdesk customers can seek technical support for any PayPro product, get tutorial videos and step-by-step processes to help them make their payments through each payment partner, check bill/payment status with the PayPro transaction ID, search and download their invoices, inquire about the latest promotional offers, get the latest news and updates regarding corona virus SOPs, sign up their businesses with PayPro and much more. Both the self-service helpdesk and chat support will be available 24/7.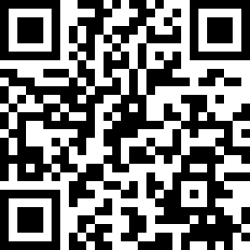 COO PayPro, Mr. Taimur Ahmed said in a statement, "With over 500 live registered merchants accepting digital payments from thousands of customers, it became the need of the hour to provide a convenient self-service helpdesk, accessible directly from the users' favorite messaging app."
PayPro's Head of Marketing, Mr. Ali Imtiaz, also said on the occasion, "Bridging the communication gap between users and the service provider remains of utmost importance. This add-on will become a crucial part of our customer services framework and a key communications window for instant customer feedback to maintain impeccable customer experience. This is a tool that has already made its way into the nation's present behavior set, which will be instrumental in changing behaviors towards digital payments as well."
On the occasion of its collaborative effort with PayPro, Mr. Waqas Ramzan, Country Manager Pakistan of Monty Mobile, stated, "We are happy to facilitate the country's best payment solution provider to better serve their merchant base, and their customers with a Chat App that acts as the best interaction platform, not only in Pakistan but throughout the world."
The addition of WhatsApp self-service helpdesk enables another channel to an existing portfolio of contactless customer service offerings that the company offers, which includes live chat support through their website and social media handles, an online tutorial video directory for customers, and call service agent support in order to facilitate merchants and their customers with technical information and resolve queries reducing the turnaround time substantially.