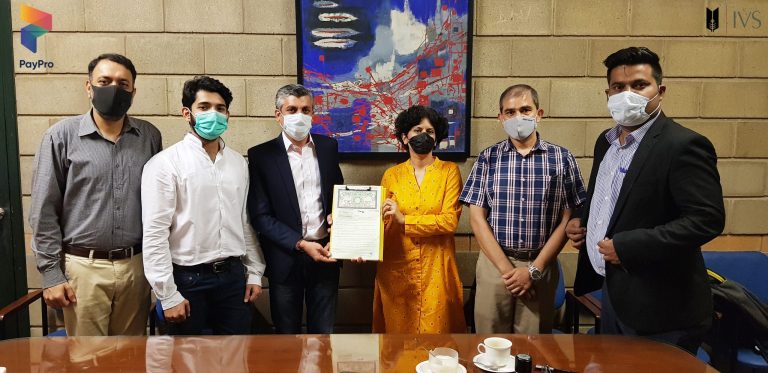 Indus Valley School of Art and Architecture (IVS) is now providing its students and members the convenience to pay their education fee through digital banking with PayPro. Students or Parents of IVS can now make fee payments through digital bank transfers directly from their bank's Internet Banking Portal or Mobile Banking App using the unique PayPro ID, or by scanning the QR code incorporated in their digital invoices/fee vouchers.Moreover, customers can also pay in cash at our over-the-counter payment collection points (TCS, Meezan Bank, Bank Albaraka, Silk Bank) located across Pakistan.
About Indus Valley School of Art and Architecture (IVS)
Indus Valley School of Art and Architecture is dedicated to much more than producing competent and acclaimed professionals (artists, advertisers, filmmakers, designers and architects).It strives to motivate and guide students to think, be curious, to keep themselves open to sources of experience and learning, to be politically aware and socially responsive and take an independent position, respecting knowledge and people of knowledge, with humility.
About PayPro
PayPro is a SECP registered Private Limited company which develops financial technology products with a vision to digitize the SME and informal sectors in Pakistan. PayPro provides smart invoicing and subscription management services with integrated payment solutions.
PayPro's proprietary billing solution is powered through a strategic alliance with 1LINK while the platform itself is integrated with 30+ financial institutions, including banks, digital wallets, branchless banking services and OTC collection points with a nationwide presence to ensure a seamless payment process for end consumers. Today, the company has 500+ established enterprises accepting payments through digital channels, transforming their business operations for the new normal.