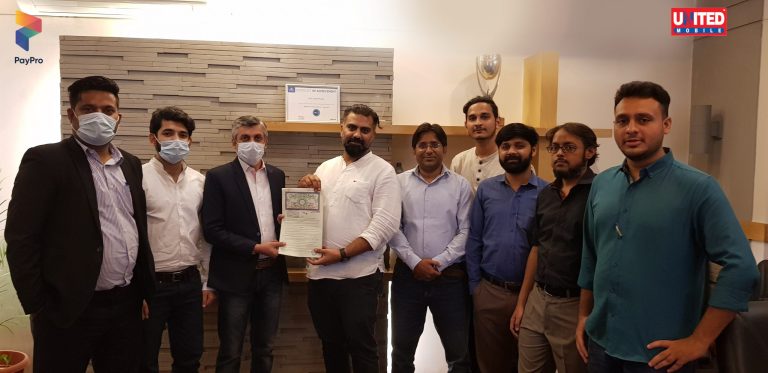 United Mobile is transforming the way payments are made, with PayPro.Customers can now make payments online through debit/credit cards, digital bank transfers using the unique PayPro ID, or by scanning the QR code incorporated in their digital invoice directly from their mobile banking Apps.
About United Mobile
United Mobile is the official distributor of voice mobile in Pakistan. It is managing the leadership role in the areas of wholesalers, retailers, corporate customers and care centers in all major cities of Pakistan. In order to cater the need of its valued dealers and for the effective distribution, the company is operating warehouses in Karachi, Lahore and Islamabad. With the progressing time, the company extends trade offers, consumer promotions, dealers & retailers schemes throughout that ultimately benefited both trade and consumers. United Mobile's key to success is its policy of price protection for both retailers & wholesaler.
About PayPro
PayPro is a SECP registered Private Limited company which develops financial technology products with a vision to digitize the SME and informal sectors in Pakistan. PayPro provides smart invoicing and subscription management services with integrated payment solutions.
PayPro's proprietary billing solution is powered through a strategic alliance with 1LINK while the platform itself is integrated with 30+ financial institutions, including banks, digital wallets, branchless banking services and OTC collection points with a nationwide presence to ensure a seamless payment process for end consumers. Today, the company has 500+ established enterprises accepting payments through digital channels, transforming their business operations for the new normal.